At the heart of Limerick Printmaker's ethos lies the belief that printmaking can and should be accessible to, and enjoyable for anyone developing an interest in the art form. From our city centre location, we run a range of printmaking courses for adults throughout the year that appeal to individuals from all backgrounds – from those who are learning about the possibilities of printmaking for the first time to those who wish to refresh their existing skills or develop them to a highly proficient level.
The appeal of printmaking lies in the fact that there is a huge array of different techniques & skills available to the individual with varying levels of technical knowledge required. LP strives to ensure our course programme accurately reflects the potential that printmaking can offer each person and provides access to diverse and challenging methods.
LP has taught printmaking to people of every level of ability with very positive results.
LP also recognises that time is precious and often limited so offer maximum flexibility by scheduling courses over half and full days, weekends and evenings. You choose the level of commitment while LP provides the facility, expertise, and materials.
Our highly qualified tutors are all practising printmakers with ample teaching and facilitation experience. All courses are delivered utilising LP's professional quality facilities and equipment.
Our Printmaking, Art & Photography Courses
– Silkscreen
– Silkscreen on Fabric
– Monoprint
– Woodblock
– Linocut
– Etching
– Photo Etching
– Aquatint
– Cyanotype
– Print for Primary Schools
– Beginners Combination Courses
– Weekend Courses – Combination Methods
If you have a specific course or method in mind that you would love to learn but is not listed above, please don't hesitate to contact us and let us know.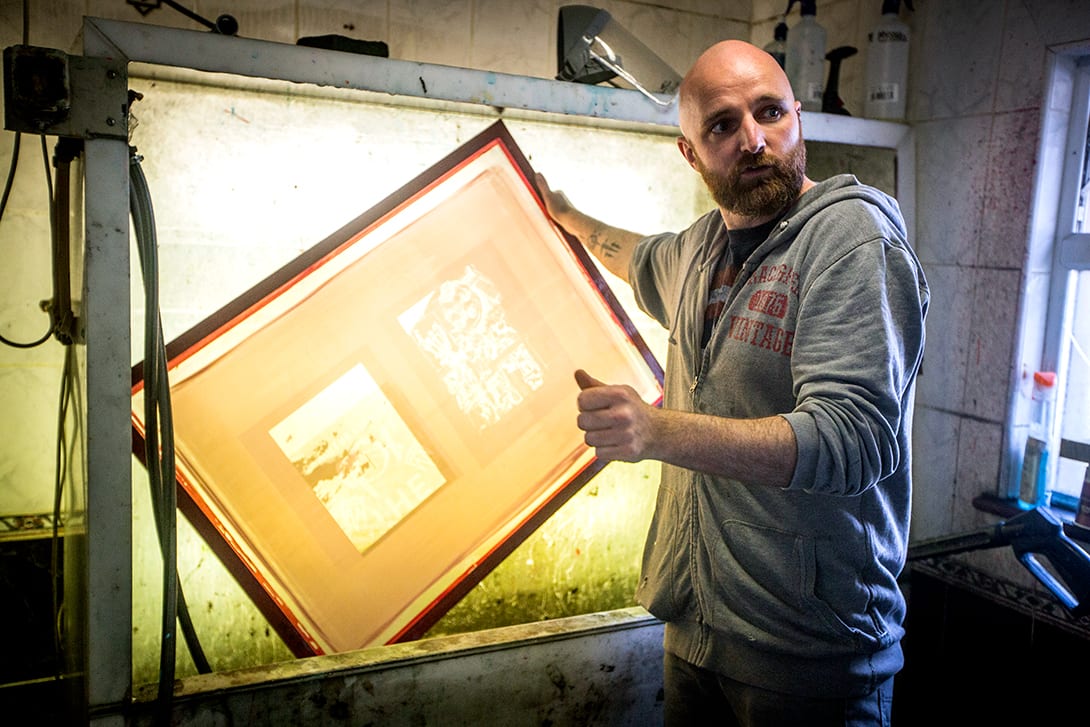 Discount Policy
All courses are priced to be as affordable and accessible as possible, with a 15% discount provided for seniors, students and those who currently work less than 20 hours a week.*
LP studio members can avail of a 25% discount on all LP courses.
* Confirmation of an individual's status will be requested at the time of booking in order to avail of a discount. Individuals will be asked to provide I.D./documentation to confirm their eligibility for the discount requested.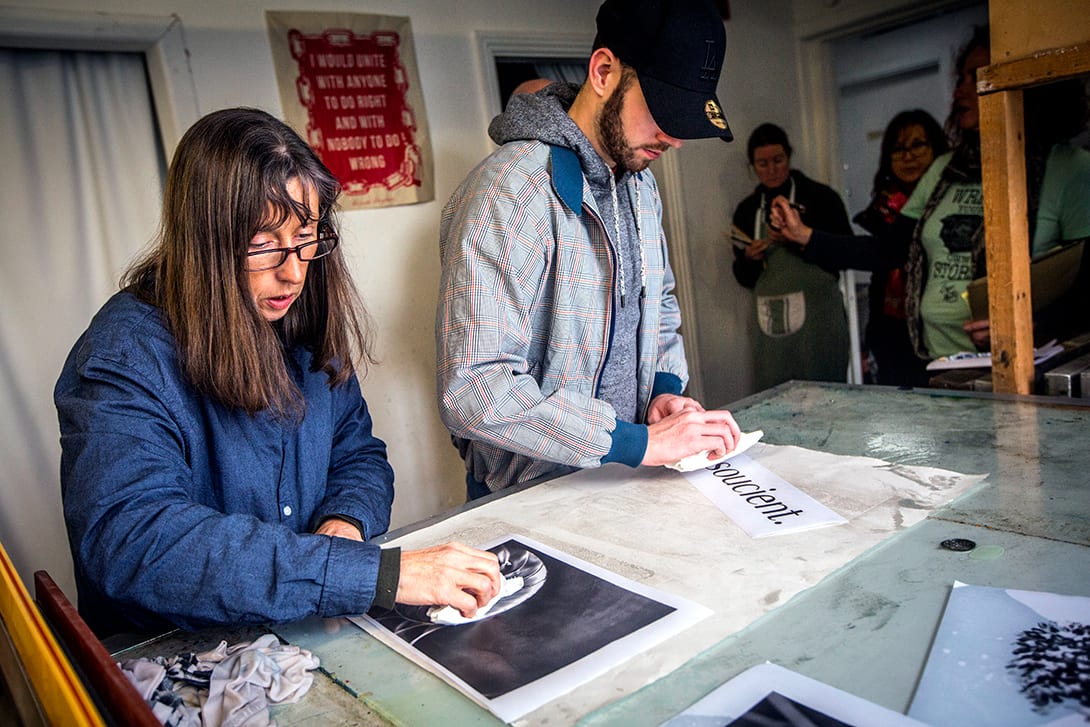 Course Booking and Cancellation Policy
All participants will be asked to pay a minimum deposit of 50 Euro within two weeks of making their booking – or at least one week before the course commences depending on proximity of time of booking in relation to course start date.
The remaining fee must be paid in full on the first day or the course.
If the course is cancelled due to insufficient numbers,
all deposits will be returned in full
If a participant cancels their place less than two weeks before the course commences or does not attend the course,
deposits cannot be returned.