Board Members
Fiona Quill
Des MacMahon
Mary O'Dea
Suzannah O'Reilly
Chair Fiona Quill
Fiona is a practicing printmaker and currently lecturing full time in the department of Fine Art, Printmaking Contemporary Practice in the Limerick School of Art and Design (LSAD). Fiona holds her MA in the History of Art and Architecture from the University of Limerick. She is actively involved in contemporary printmaking practice on a national and an international level.
She had worked concurrently in LSAD in printmaking practice and MIC in visual art education from 2008 – 2012. Fiona's areas of research include The Teacher as Performer (MIC) and Time Restricted Printmaking (LSAD). Fiona is vice chair of the Research Ethics Committee and sits on the board of Research and Development sub-committee to the Academic Council in the Limerick Institute of Technology.
Fiona is a member of IVARO and the VAI and has work in the OPW, RTE and University of Limerick collections.
Secretary Des MacMahon
Des Mac Mahon was born in 1967 and resides in Limerick. He completed his undergraduate studies in Fine Art Printmaking in Limerick School of Art and Design in 1988 and his Masters in Chelsea School of Art in 1992. He was the Print technician in Limerick School of Art and Design for a number of years and has been a lecturer in Fine Art Printmaking for almost 20 years.
Des has been involved with Limerick Printmakers from its inception and has been actively engaged in the development of the organisation since then. Des is a practicing artist who continues to exhibit both nationally and internationally on a (reasonably) regular basis. He runs Delete Press as a project orientated free print press. Through this he produces free editions and has run a series of 24 hour print events aimed at capturing the dynamism of print processes, the spirit of collaboration and community, and the potential of the artist under pressure.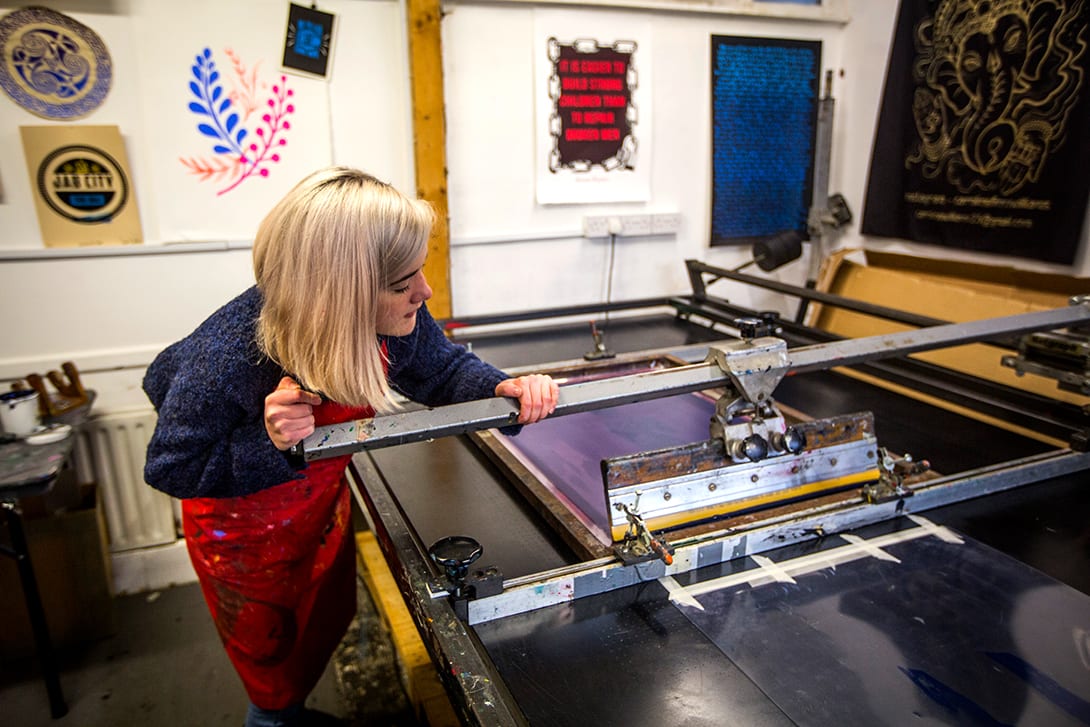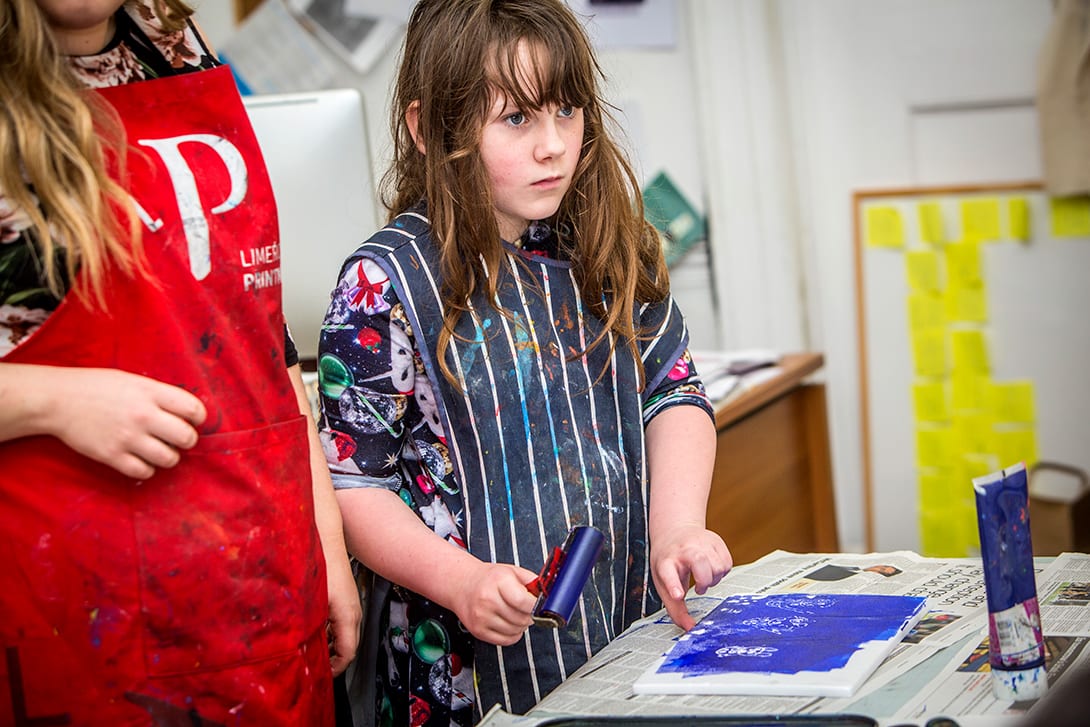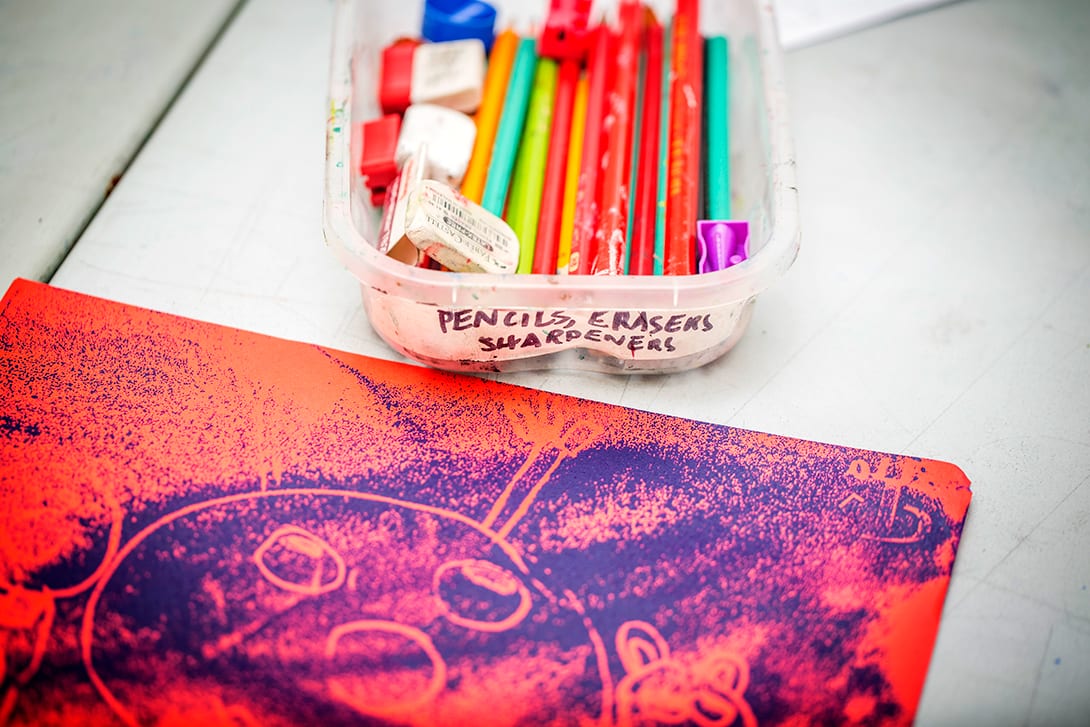 Director Mary O'Dea
Mary O'Dea is an artist that works in the medium of print, mixed media and installation. Having worked as a Production Engineer for a number of years she returned to college and received a BA in Fine Art from Dun Laoghaire Institute of Art, Design and Technology. She has exhibited nationally and internationally and her work features in both public and private collections including the OPW, Limerick University Hospital and in the University of Limerick's National Self Portrait Collection of Ireland. She currently teaches on the Professional Master of Education in Art and Design with Digital Media course in the Limerick School of Art & Design.
Her work focuses on the landscape, both architectural and natural. Following a residency in Aviles, Spain, the artist is concentrating on creating installations in the landscape using found objects and textiles, e.g. Influence I and II, in the National Self Portrait Collection at University of Limerick.
Director Suzannah O'Reilly
Suzannah O' Reilly is a practicing Artist, Printmaker, Fine Art Lecturer and Curator. She is co-founder and Director of Parallel Editions, a Fine Art Publishing House in Limerick, producing limited editions, prints and books for individual artists, institutes and corporate clients on commission and on a collaborative basis. Suzannah currently teaches printmaking in the Limerick School of Art & Design.
Suzannah has participated in print specific projects with Limerick Printmakers, Cork Printmakers, The Source Gallery Thurles, Co. Tipperary and Factoria Culture Aviles, Austurias in Spain. She was involved in the Apprentice Master project in 2015 in Conjunction with LSAD and Kunstpodium T, Netherlands with the role of Master printer and Mentor to four European students. In 2014 she coordinated and curated a group project by the Limerick printmakers members titled Plan A & Plan B. The body of work was exhibited in several locations nationally before being purchased by the OPW and subsequently being invited to appear at the Impact Print Conference in 2015.
Her work can be found in both private and public collections such as OPW, RTE, UL, Limerick City Gallery, Limerick County Council.