Limerick Printmakers has been a trusted provider of high quality children's art classes and camps for over twenty years. This hugely popular programme has encouraged thousands of children to develop their knowledge and skills in printmaking, painting, craft, collage, 3D work, and more using a broad range of media. Our classes and camps are a great opportunity for children to learn from experienced artists and teachers and to further their creative abilities by using both their own imaginations and LP's resources.
Limerick Printmakers takes the welfare of all the children in its care very seriously. We are fully compliant with Child Protection best practice and have a detailed Child Protection Statement available to view on request.
Our classes and camps are delivered in a special classroom with access to a private bathroom that is separate from the rest of the studio. Each class or camp is taught by an experienced teacher who is aided by a volunteer teaching assistant and all LP staff, tutors and teaching assistants are Garda vetted.
LP offers evening classes for four to seven year olds and for eight to twelve year olds throughout the school term time of September to June.
LP also offers single day camps at midterm, Easter, Halloween, and Christmas along with week-long summer camps each July and August.
Activities taught include printmaking, clay and 3D work, painting, drawing, collage, and multiple forms of craft. To maximise value to both parents and children, LP aims to offer a range of activities that are not generally delivered as part of the standard school curriculum.
We take your children's safety and wellbeing seriously:
– All LP staff, teachers, and teaching assistants are Garda Vetted.
– Classes are delivered from a private classroom with its own private bathroom
– LP provides experienced teachers and additional teaching assistants for all classes and camps to ensure all children receive attention and support.
– LP is fully compliant with child protection legislation and updates its own Child Protection Statement & Policy on an annual basis.
– A copy of LP's Child Protection Statement & Policy is readily available to all parents at any time and is displayed in a prominent location in the studio.
– A stocked first aid kit is located in a designated location in our classroom at all times.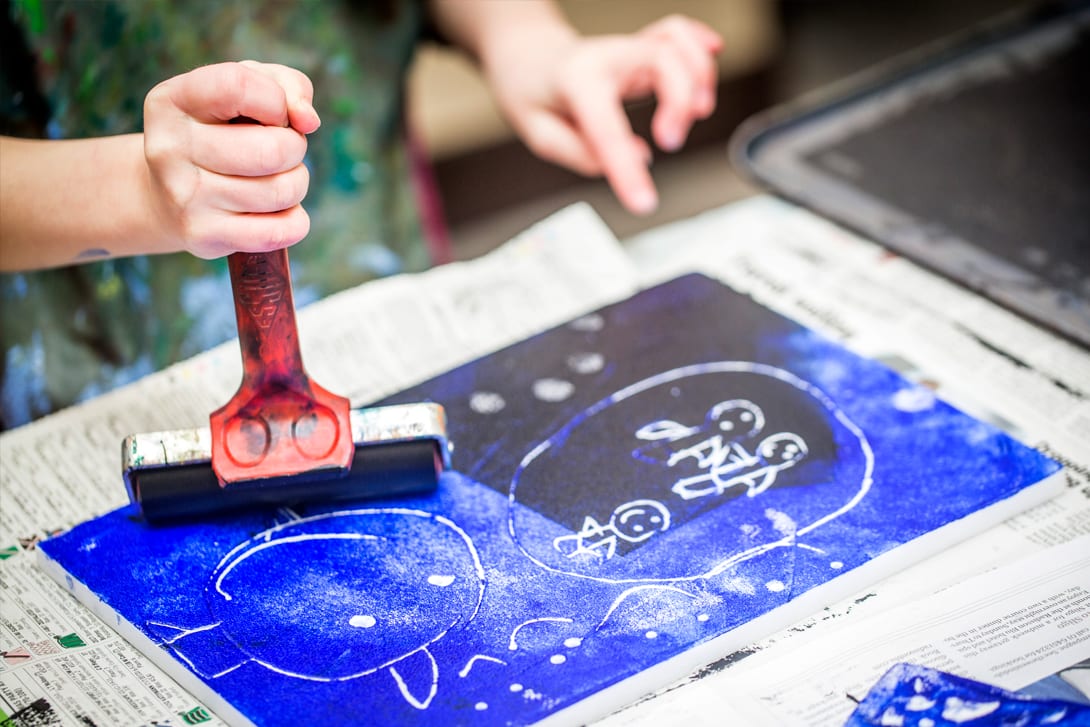 Parent Testimonials
The Pop Up Event was successful and enjoyable. Both my students and myself learned from the experience. It was organised and presented in a most efficient way.
I was very impressed with the fact that an entire workshop could be assembled in such a short time in my school yard. The immediacy of the whole situation, from design through to the finished print was excellent. The presenters were well able to cope with the large number of passersby on the day.
Dolores Hennigar, Art Teacher, Colaiste Nano Nagle, Limerick.