Limerick Printmakers is currently inviting applications for the role of Studio Technician
– 25 Hours worked across 3 to 3.5 days per week at a rate of €14 per hour.
Overview of Limerick Printmakers
Limerick Printmakers (LP) is an evolving member-focused printmaking studio and cultural organisation that has become an integral part of the cultural landscape in the mid-west of Ireland. Celebrating its 25th anniversary in 2024, LP is currently delivering on the aims of the first year of a five-year strategic plan, having secured a permanent location in Limerick city's historic Johns Square and commenced ambitious renovations in 2021.
As a printmaking studio and collaborative creative space, LP supports both individual artists and the wider creative community through the provision of a range of high quality printmaking facilities in a supportive and co-operative environment.
Alongside this core role, LP has consistently delivered high quality education programs for all ages and abilities,hundreds of exhibitions, annual bursary awards, time-limited printmaking events, national and international collaborations, and dozens of diverse print-centred projects and workshops via its community engagement program.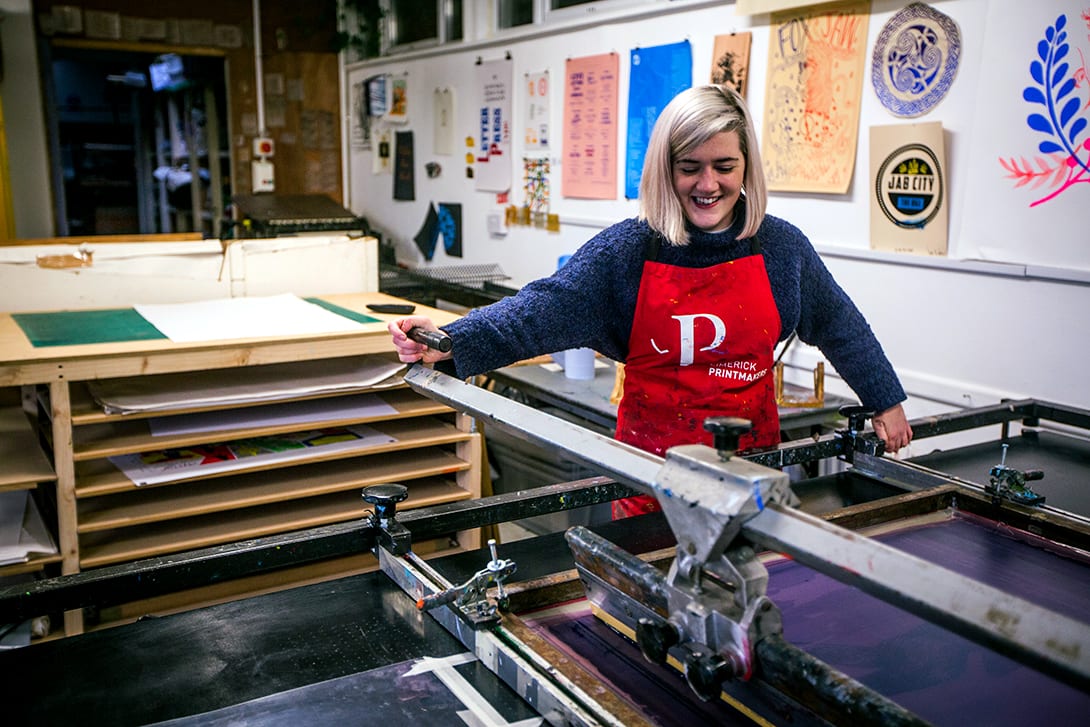 Vision
Limerick Printmakers: An epicentre for printmaking, community and creative experiences.
Mission
Limerick Printmakers is a community of creative practitioners that influence, support and promote printmaking and tangible creative experiences.
We do this by providing high calibre facilities and maker spaces, and through exhibition, residency, education and community engagement programmes.
Values
Openness
Shared experience
Curiosity
Commitment
Professionalism
Overview of Position
The role of Studio Technician in Limerick Printmakers/ LP is to efficiently manage and maintain the studio's facilities across a range of print and photographic processes, while providing technical support and expertise to LP' 70+ studio members as they work throughout the studio, and preparing the studio itself and all relevant materials for LP' adult education program and community engagement workshops and events. LP stages 2 – 3 exhibitions per calendar year, with responsibility for installation and removal shared between LP' Studio Technician and LP' exhibition partners.
Organisational Structure
The LP team is led and managed by its Director of Operations and Artistic Programming,
who in turn reports to the board of directors. The LP team is made up of the following roles –
• Director of Operations and Artistic Programming – Jess Tobin
• Studio Technician
• Programming and Marketing Assistant – Sibeal Riordan
• General Cleaning, Maintenance, and Program Support Assistant – Rob Browne
• LP will occasionally provide internship opportunities through the Erasmus program, with a focus on studio and programming support.
Key Responsibilities of the Role
• To provide studio inductions to all new studio members before they are signed off to work in LP
• Supervise and maintain all printmaking facilities, equipment, members & visiting artists use of same
• Provide technical support, advice, and expertise to LP studio members
• Inventory, order, and track supplies for the studio, and for all upcoming courses and workshops
• Work closely with Director to flag, research, and manage all studio improvements, major purchases and investments, repairs, servicing etc.
• Maintain and annually update all studio policies related to health and safety protocols, best practice, rules and regulations etc.
• To assist in producing small editions of prints, promotional items etc. for LP to support generation of revenue.
• Organise, track, & store artwork received by LP from studio members related to LP print portfolios, commissions, & exhibitions
• Deliver workshops organised by LP aimed at studio members, private groups and communities at mutually suitable pre-agreed times.
This work will fall outside of the main Studio Technician role and is offered at rates of €20 to €40 per contact hour based on experience
& type of workshop.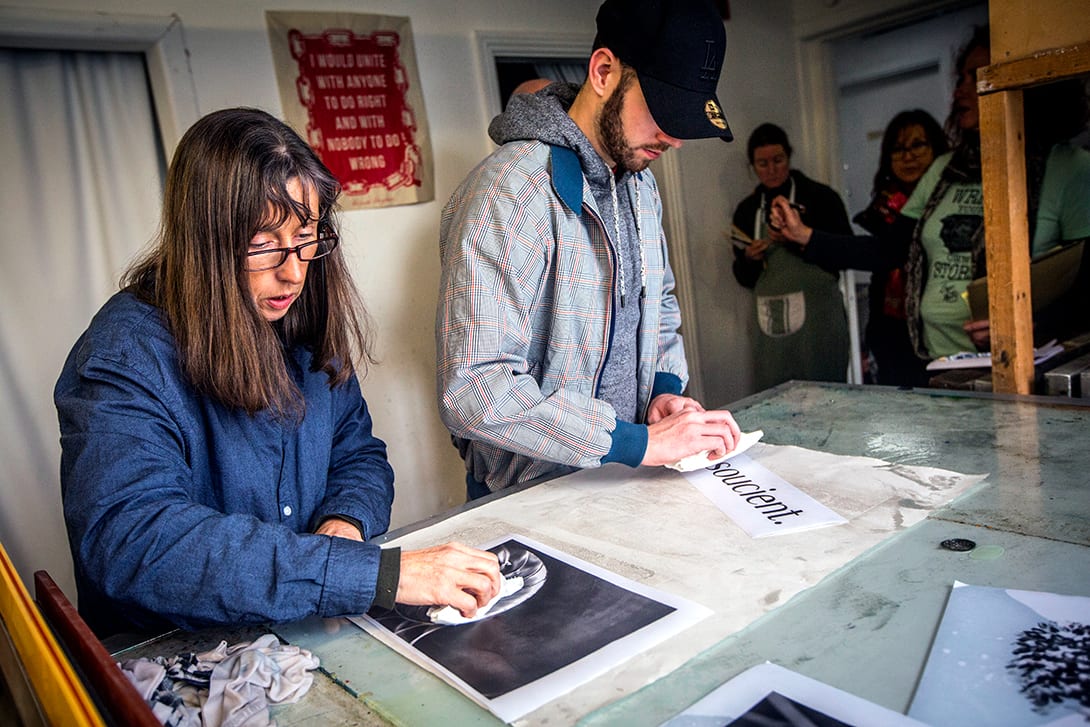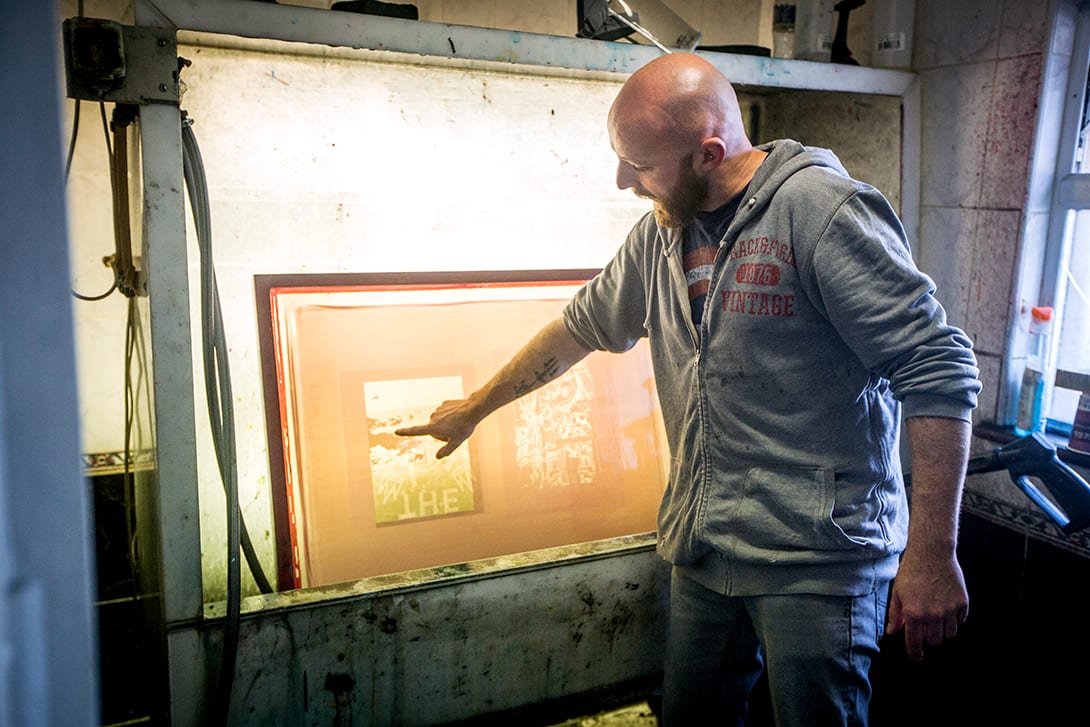 Qualifications, Experience, Abilities
QUALIFICATIONS
● Bachelors degree or equivalent experience required
EXPERIENCE
● Demonstrable knowledge of printmaking
● Strong technical skills relating to a minimum of two printmaking and/or photographic practices
● Experience in operating and maintaining equipment and tools, both print and general
SKILLS AND ABILITIES
● Organisational skills to ensure all areas and aspects of the studio & role are properly maintained and managed.
● Strong communication skills as the role involves engaging with a diverse range of people and key stakeholders, from studio members
to local communities, to team-mates and visiting artists.
● Ability to apply existing knowledge and engage in problem solving as needed.
Compensation & Benefits
• The role is part-time – 25 Hours worked across 3 to 3.5 days per week at a rate of €14 per hour
• Complementary studio membership is provided throughout the duration of employment.
• Training will be provided related to all areas of the studio, particularly in processes in which the candidate may have less experience.
• Additional training in other competencies will also be provided e.g. First Aid.
• There will be a 12 week probationary period for this position.
• Limerick Printmakers is an equal opportunities employer, with an evolving Equality, Diversity, & Inclusion policy in place.
Application Deadline
Please forward a short cover email (max. 2 – 3 paragraphs) to LP director Jess Tobin,
highlighting your relevant experience & abilities along with a concise, current C.V. to limerickprintmakers@gmail.com with 'Studio Technician Application – Your Name'
in the subject line e.g. 'Studio Technician Application – Anne O' Brien'
by 11am on Friday 31st March. Late applications cannot be considered.
All applicants will be informed of the status of their application by close of business on Friday 31st March.
Please note that interviews are scheduled to take place in Limerick Printmakers, Bridgeland House, 3 Johns Square, Limerick, V94 FE06 on Thursday 6th April.